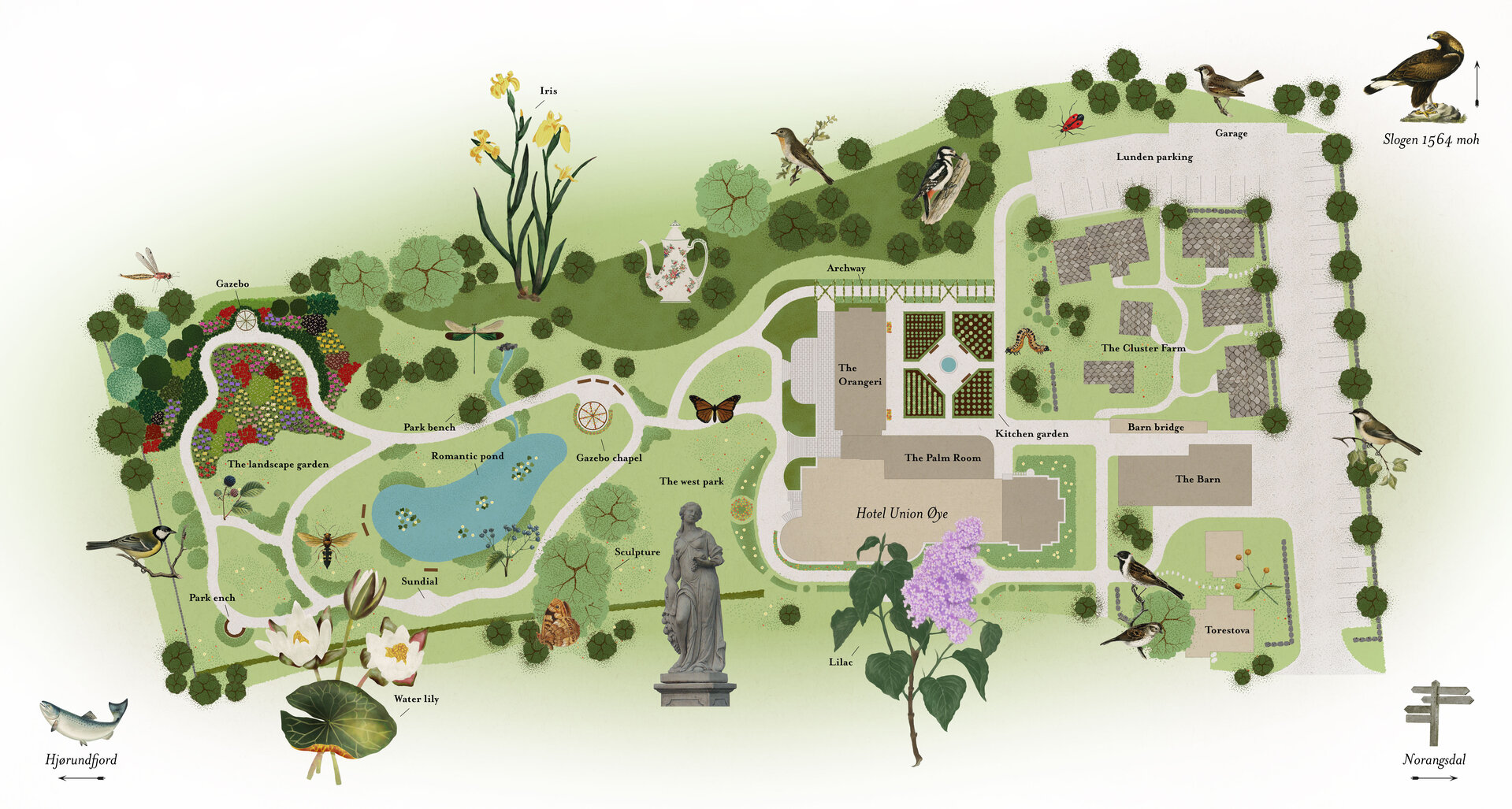 Facilities
Torestova
The perfect solution for families, this traditional farm house is comprised of three rooms, a small kitchenette and dining room. A place for families to relax and be together to build special memories in the fjords.
Facilities
The Barn
Be it a conference, a dance or a screening the Union Øye barn is built for large group looking for a special occasion. Serviced by a bar, serving kitchen and wash room facilities this is a self-contained space for any event.    On the ground level our adventure concierge team will introduce our surroundings to you. With guided hiking and kayak trips departing daily you have all the opportunity to gear up and get out. Please consult our concierge for scheduled departures. 
Facilities
Guest Parking
Secure parking is available for all guests. 
ELECTRIC – in our commitment to supporting the electric vehicle movement for a sustainable future we provide charging pioints for all electric cars. There is a fee, but rest assured that you are charged and ready for a full day of adventure in the morning.
Facilities
The Cluster Farm
Five farm houses built true to the traditional architectural style of the Øye Village.   These structures now represent 13 rooms finished to impeccable detail that so elegantly marry old world tradition with modern design and offer an aesthetic fitting of Union Øye´s next chapter. 
Facilities
The Library
In honour of the pioneering guests of the past our Alpine Library is home to the only complete collection of the treasured Alpine Journal in Norway with the first edition dating back to 1863.   Sit back in a deep leather chair with the company of a crackling fire and be transported to another era, atop a mountain and to lands far away.
Facilities
The Palm Room
Looking over our tasting garden and with views up to Slogen, our Palm Room is the perfect location to sip on Union Øye´s signature Slingsby Sling or the Glass of Grieg.    A space for celebration and revelry, this dynamic space is alive with energy  and nature.
Facilities
The Wine Cellar
Temperature controlled and complete with a separate tasting room, our cellar is home to a curated collection of vintages designed to perfectly complement our elegant menu.   Book a time with our sommelier for a private tasting.
Facilities
The sitting rooms
Celebrating a time gone by, our two sitting rooms provide the perfect opportunity to sit back and relive the adventures of the day, explore stories from generations past or to sip champagne.
Facilities
The Garden
Each year our gardens are planted for the new season. The buds of Spring open up in to flowering blooms each Summer.   Our chefs make extensive use of our tasting garden where fresh herbs are plucked daily for the menu.   As the seasons roll from Fall to Winter the lily pond will freeze-over making for a magical skating scene fitting for any romantic winter wonderland.
Facilities
The Conservatory
Our restaurant which includes an antique fireplace and a lounge, as well as outdoor seating.
Facilities
The Suites
In celebration of our most esteemed guests, our suites have not left anything to chance. Named after the King, the Queen and the region's most iconic alpinist, each room is complete with lounge, bathtub, fireplace and balcony. The perfect rooms to recharge, relax and prepare for the day ahead.
Facilities
The Game Room
A retreat for the evening, the game room finished with dark wood-panelled walls and a roaring fire place, is the perfect location to enjoy a tipple after dinner.   The snooker table dating back to 1891 tells a story in itself with many battles waged on the slate and green felt field.
Facilities
Adventure Concierge
The adventure desk will introduce our surroundings to you. With guided hiking and kayak trips departing daily you have all the opportunity to gear up and get out.